Sales, installation, training, setup and integration for Windows 2012 servers and Windows 7 workstations, Red Hat and CentOS servers, Mac Mini servers and Mac Pro workstations.
Sales, installation, training, setup and integration for Mac Pros, iMacs, Mac Minis and iPads.


State-of-the-art performance
New-generation Xeon processors
Ultrafast memory
Support for 4K video
New-generation Intel Xeon E5
Four-channel DDR3 memory controller
Up to 64GB of memory
State-of-the-art AMD FirePro workstation
Up to 2048 stream processors
Next-generation PCIe-based flash storage
Up to 1TB of storage
Built-in Thunderbolt 2
USB 3
Gigabit Ethernet
HDMI 1.4 ports
Flexible and expandable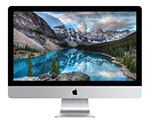 High-performance processors
Incredibly thin and elegant
21.5-inch or 27-inch iMac
from 1.6GHz up to 3.3GHz quad-core Intel Core i5 processor
Turbo Boost from 2.7GHz up to 3.9GHz
8GB memory, configurable up to 16GB or 32GB
1TB hard drive
AMD Radeon R9 M380 with 2GB video memory
Intel HD Graphics 6000
1920-by-1080 sRGB display or Retina 5K 5120-by-2880 P3 display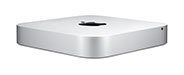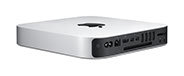 Up to 3.0GHz dual‑core Intel Core i7 processor
Turbo Boost up to 3.5GHz
Highly energy efficient
Up to 1TB hard drive; 256GB, 512GB, or
1TB flash storage (SSD)
or 1TB or 2TB Fusion Drive2
Sales, installation, training, setup and integration for Windows 2012 Servers and Windows 7 Workstations.

Windows 2012 Servers are scalable, robust, cost effective and high-performance. Build, deploy, operate, and monitor applications on premises and in the cloud with secure access on the devices your company uses.
Take advantage of the cost savings of virtualization
Consolidate your servers as virtual machines on a single physical host
Run multiple operating systems in parallel, on a single server
Build scalable, high-performance, highly available storage solutions
Manage your network with the reliability and scalability of multiple servers
Automate your routine tasks
Ensure correct configuration
Manage across multiple servers through a single relevant dashboard
Define a user's level of access to information and applications

Windows 7 Workstations are useful tools that provide performance and run demanding applications. They are the engines that get real work done. An interesting and a desirable solution.
Sales, installation, training, setup and integration for Red Hat and CentOS Servers.

Red Hat Enterprise Linux Server is built for both the administrator and the end user. It is a platform with unparalleled stability and flexibility, an attractive and highly productive environment for knowledge workers on desktops or laptops.
Robust, secure and leading end-user applications and features
Installations can be tailored for simplicity and security for any task workstation
It provides performance, visualization, and interactivity for simulation and design
Provides flexibility to tailor your infrastructure and adaptability as technologies evolve
Pre-configure and remotely manage across a large number of systems

The CentOS Linux distribution is a stable, predictable, manageable and reproducible platform derived from the sources of Red Hat Enterprise Linux.