Navigator provides fast, predictable, and reliable interpretation of PostScript, PDF, and EPS format files,
It is available as a stand-alone RIP, full-featured commercial workflow, flexo/packaging/label workflow, or digital front-end.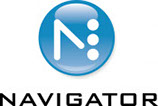 Xitron's Navigator RIP and workflow are designed for start-to-finish prepress management. Navigator provides simple, intuitive tools that help move jobs from input to completion with minimal intervention. Navigator workflow kits are modular, scalable, and versatile.
Low Cost of Ownership
Interpretive Accuracy
Network-wide access
A Preview That Doesn't Stop Production
Intelligent Job Tracking and Search
Output to Hundreds of Devices
Download the Brochure
Available for the following imagesetters and platesetters:
Agfa Accuset 800/1000/1200/1400/1500
Agfa SelectSet 5000/7000
Agfa Avantra 20/25/30/36/44
ECRM Imagesetters ECRM VR 30/36/45
ECRM VRL 36/45
ECRM All Mako Imagesetters
ECRM All Pelbox Imagesetters
ECRM Knockout 4550
ECRM Marlin Imagesetters
Screen DT-R3075**
Screen DT-R3100**
Screen FT-R3035/3050**
Screen Katana 5040/5055**
Screen Tanto 5120**
Screen PT-R4000**
Screen PT-R8000**
Screen PT-R4100**
Screen PT-R8100**
Screen PT-R4300**
Screen PT-R8600**
Screen PT-R8800**
** Supported on Windows Platform only